What is Kama Sutra? A book on how to have your partner pulling you back into bed, making you late for work?
That would be drastically simplifying this ancient text. Think of it as a university degree on pleasure, relationships, and intimacy. Here's your chance to take off all the layers of cultural conditioning around sex and come back to its most potent form.
#17 is not one to miss if you're looking for something completely new to try with your partner!
So, if you want to enhance erotic love, let's dive into the steamy waters of the Kama Sutra.
What is Kama Sutra? A guide to pleasure
Kamasutra is an ancient text from India, but we'll explore more about its history in a moment.
For now, know that Kama has many meanings. The most direct translation is "desire" or "longing." However, one of the most encompassing is "love".
Sutra literally means thread. Sutras were short, to-the-point sentences written by Brahmanic writers. When "threaded" together, they became a handbook guiding one toward recognition of a higher, and more meaningful life.
The Kama Sutra itself is a guidebook for pleasure.
The texts' section on sexuality "was designed to teach a man how to make sure that the woman was fully pleasured," sex expert Seema Anand explains, author of The Arts of Seduction.
Gavin Flood explains Kāma as "love" without violating Dharma (moral responsibility), Artha (material prosperity), and a person's journey towards Moksha (spiritual liberation).
The history of Kama Sutra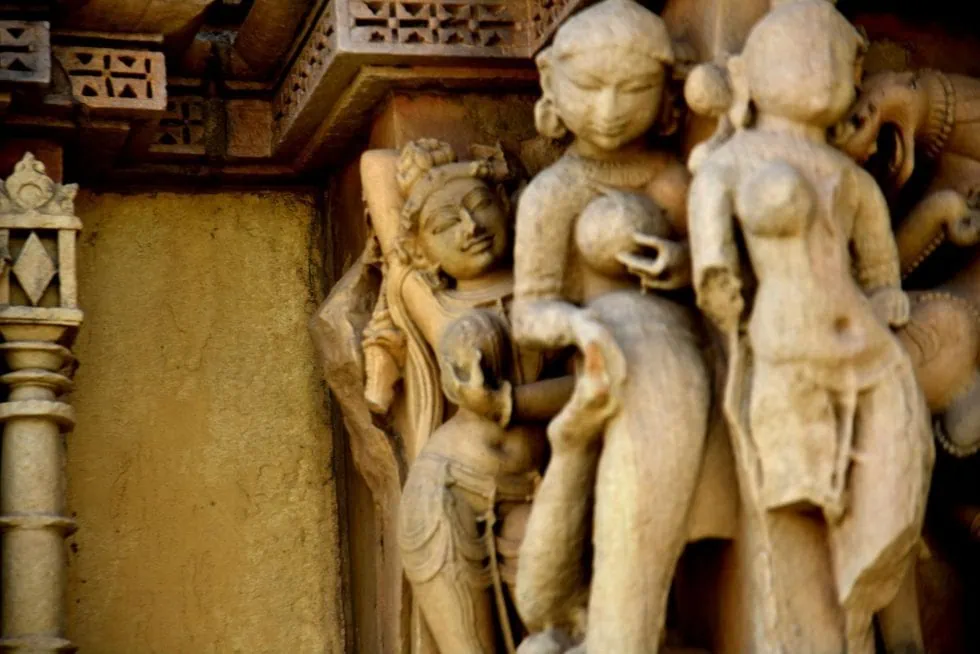 Kāmasūtra is a third-century ancient Sanskrit text that Indian scholar and brahmin Vatsyayana wrote for sexual, erotic, and emotional fulfillment in life.
British explorer and linguist Sir Richard Burton was the first to translate the Kama Sutra into English in 1883 and, because of censorship laws at the time, had to publish it privately. Shockingly, it wasn't until the 1960's that the book was formally published in the U.S.
Tantra and Kama Sutra, what is the difference?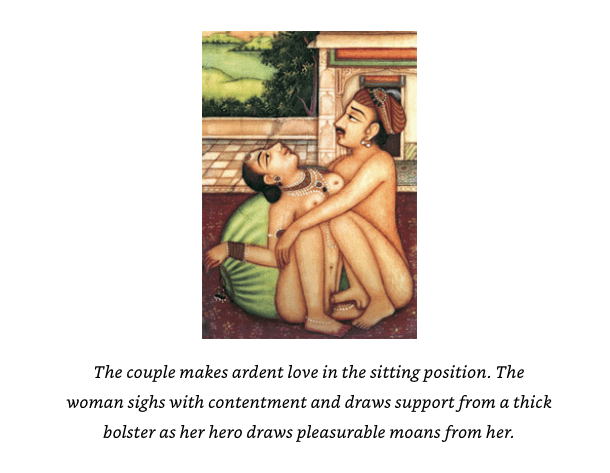 Where Kama Sutra is a guide on relationships, connection, and sex — the Tantra holds a far broader scope. Both stem from ancient Indian literature. However, Kama Sutra positions are more similar to red Tantra than classical Tantra.
A snapshot of Tantra would look a bit like this:
Deity worship (universal energy forms)
Meditations and visualizations
Chakra work
Exploring the polarity of Shiva and Shakti, the divine masculine and feminine
Nada yoga — the yoga of sound
Chanting and mantras
Pranyama and asana practice
Yantra (geometric diagrams to celebrate our sacred universe)
Pranic explorations and shifts along the body's nadis and chakras
We can see that Tantra holds sex as a sacred activity that celebrates life, and the rich tapestry of the practice illuminates a path to liberation, fulfillment, peace, and bliss
How to practice Kama Sutra?
Kama Sutra, as we've explored, isn't just a book on sex and eroticism — it's a comprehensive ancient text on how to be in a relationship. It's the art of living.
What's fascinating is that Kama Sutra can provide so much wisdom in our time and in western culture. It holds practical insight on how to win a woman over, find union with a former lover, or adore your life partner with pleasure.
The text acknowledges the Hindu concept of Purusharthas and lists desire, sexuality, and emotional fulfillment as one of the pillar goals of life — known as Kama.
Practicing Kama Sutra involves being a progressive, enlightened lover who sees each sexual act as an opportunity to transform sexual pleasure into fulfillment. These universal aims provide you with a guide to finding your soul's purpose.
What is the original teaching of the Kama Sutra? (beyond sex)
When exploring what Kama Sutra is — it should never be reduced down to sex.
If the text were merely a how-to on sexual intercourse followed by a list of Kama Sutra positions for sex, it wouldn't still be widely used and celebrated today.
It explores many other topics that enrich a person's life, from how to live as a householder to how to find an equal union in a relationship. Vatsyayana reveals how two people can draw closer in connection.
Just a few verses that Vatsyayana details include:
Aphrodisiacs
Increasing fertility
Matching the shapes of partners' sexual organs for optimal sexual compatibility
Clearing skin and oral hygiene
Men's and women's health benefits for a Karmic life
Personal grooming and etiquette
Thickening and enlargening the lingam (similar to the modern jelqing exercise)
Narrowing and contracting the yoni
Kissing and love bites
The art of marking and scratching during sex
Spanking
Resolving arguments and quarrels between lovers
Uplifting each other in marriage
And yes, there's plenty of advice on sex positions and their unique benefits!
What are the best kama sutra sex positions?
Kama Sutra positions are used to transcend simple f*cking. As the text states,
"So long as lips shall kiss, and eyes shall see, so long lives this, and this gives life to thee."
WATCH FREE TRAINING NOW
Boost your confidence, master your sexuality, and find your purpose.

So you can reignite the passion in your relationship or attract your perfect woman.

Here are my top 21 best Kama Sutra sex positions:
1. Fixing of a nail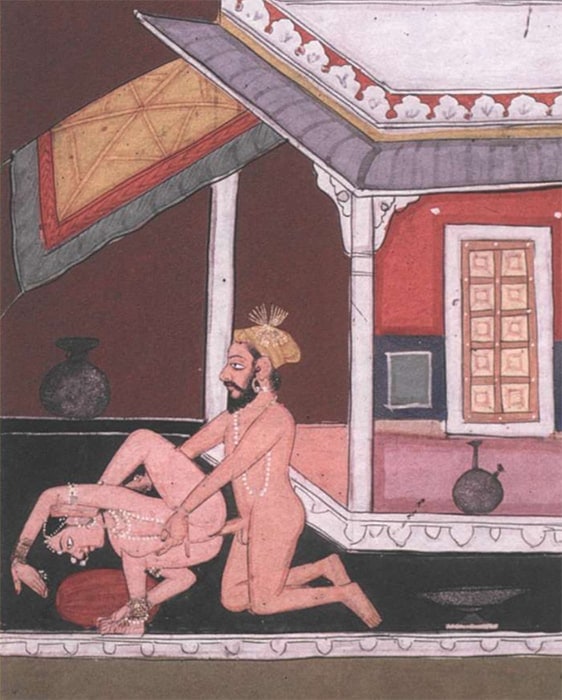 The female partner stretches one leg out, and the man lays on top as she bends her other leg, resting the heel on his forehead.
This is the version of the sex pose attainable for most couples. If the woman is exceptionally flexible, she can reach the heel on the man's forehead and instead rest it behind her head.
Vatsyayana himself states that this one is learned through practice only.
2. Packed position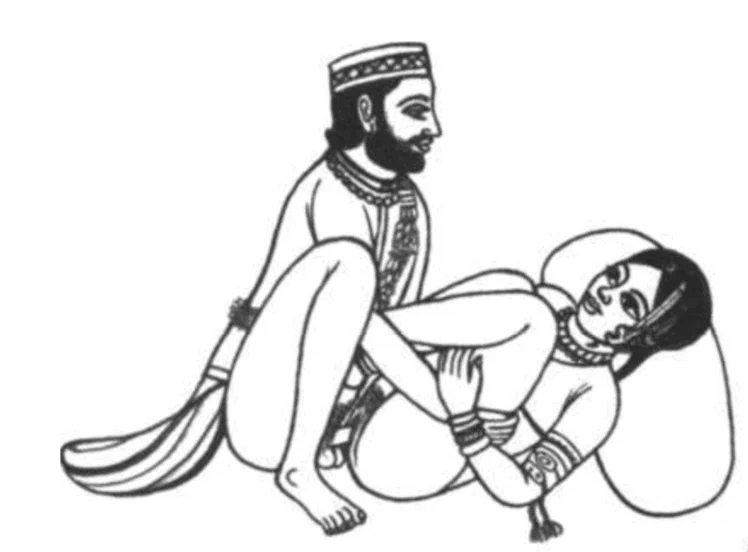 The female partner lies down on a comfortable surface, crosses her legs, and then draws them up to her chest. The man then lies or leans on top for a profoundly intimate encounter.
3. Lotus position
If you're seeking emotional coziness and spiritual bonding — the lotus position should be the priority. Find yab-yum, the man sits crossed-legged, and his partner crosses their legs on top of him with ankles at his back. Undulate into each other's embrace, and don't forget about sultry, lust-filled eye contact.
4. Janukurpara Pose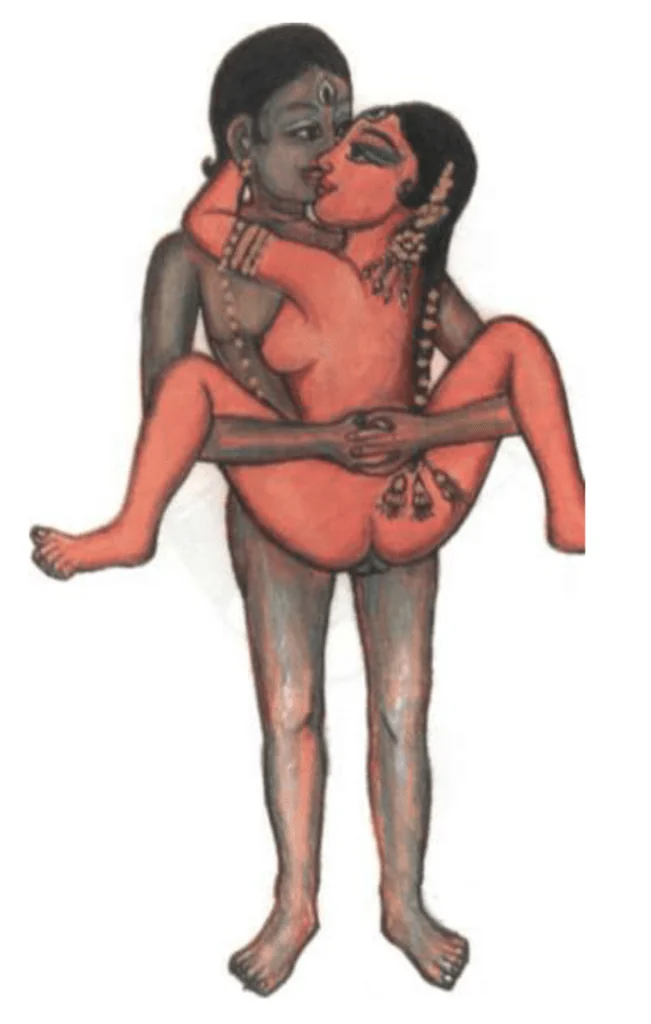 The partner lifts the woman and locks his elbows under her knees. He then supports her butt with his hand while the woman places her arms around the partner's neck for leverage. The male partner enters, being sure to maintain your gaze during this intense lovemaking.
5. The curled angel
The man lies on his side for ultimate pleasure and draws his girlfriend or wife close. During penetration, there is plenty of opportunity for him to kiss her neck and feel the sexual tension rise.
6. The glowing juniper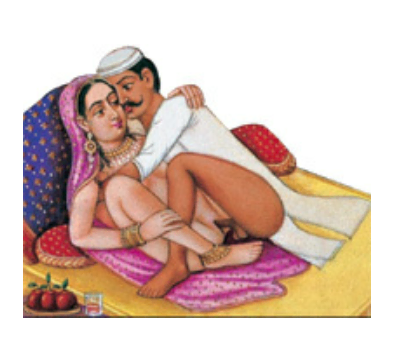 The glowing juniper is a beautiful and tender position for lovers. The man sits on his heels and drapes his partner's torso along his thighs, her legs on either side of him. He embraces her, wrapping his arms around the front and back of her upper body and using this embrace to anchor his thrusts.
7. The cross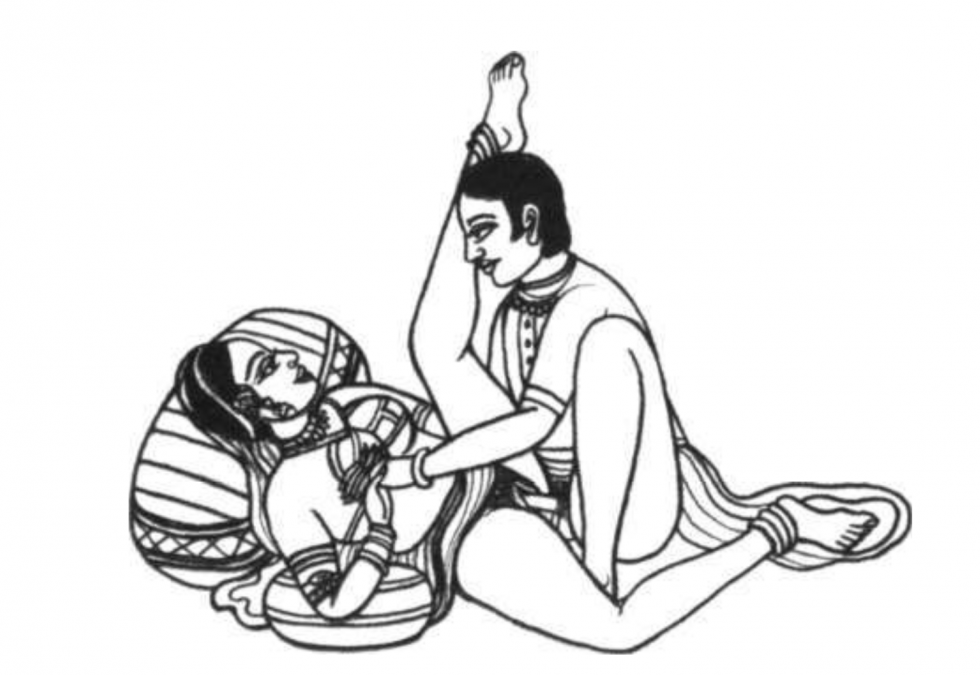 It starts with the woman lying on her side with her legs stretched. Next, the man straddles her bottom leg, sits on his heels, and lifts one foot supporting it with his shoulder. This one adds a fiery element to your love life.
8. Elephant position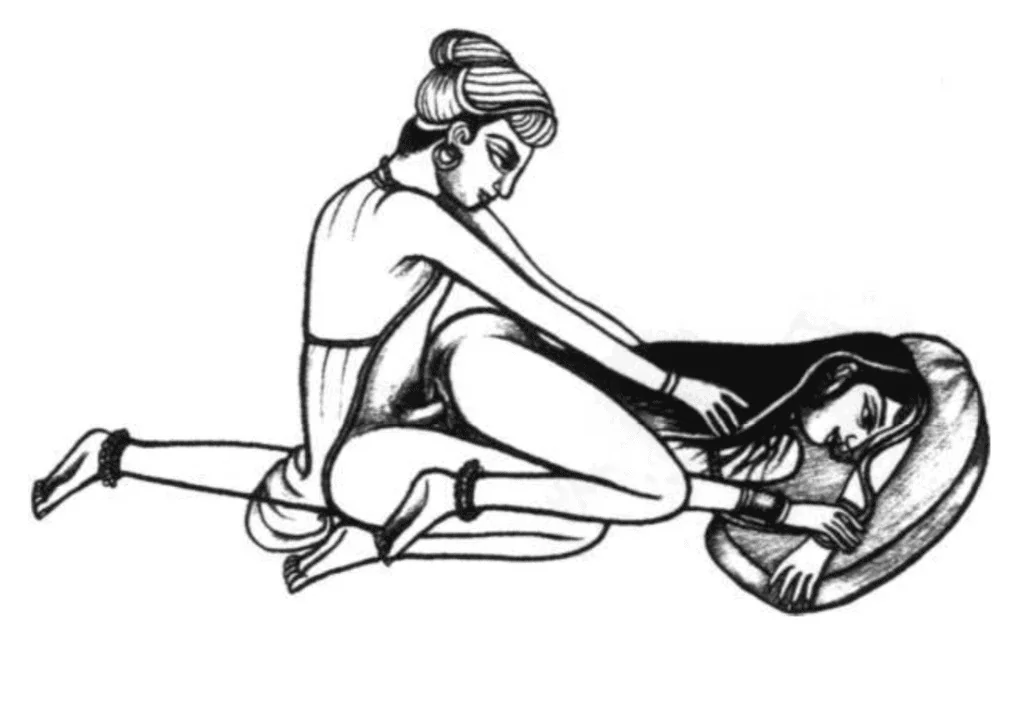 The woman lies on her front as her partner enters from behind. The receiver can either keep her legs straight, or bend one up to the side to deepen sensation.
9. Congress of a cow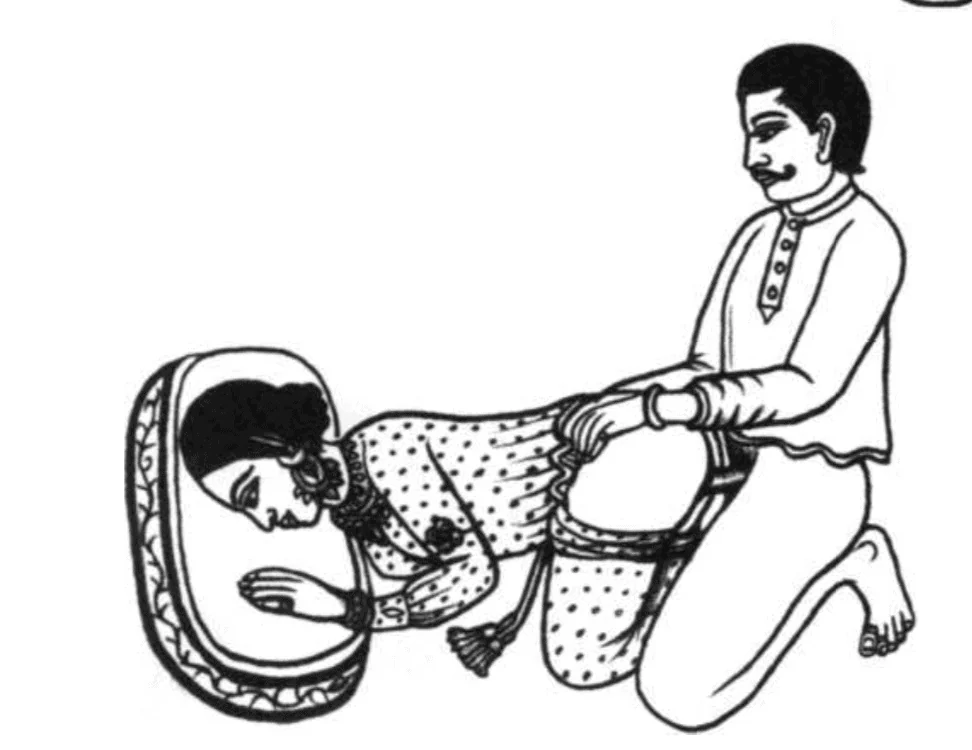 A firm favorite amongst many adventurous couples, the congress of a cow injects wildness into a relationship or marriage. The female partner finds a table-top position while the other partner "mounts her like a bull" in the words of Vatsyayana.
10. Vadavaka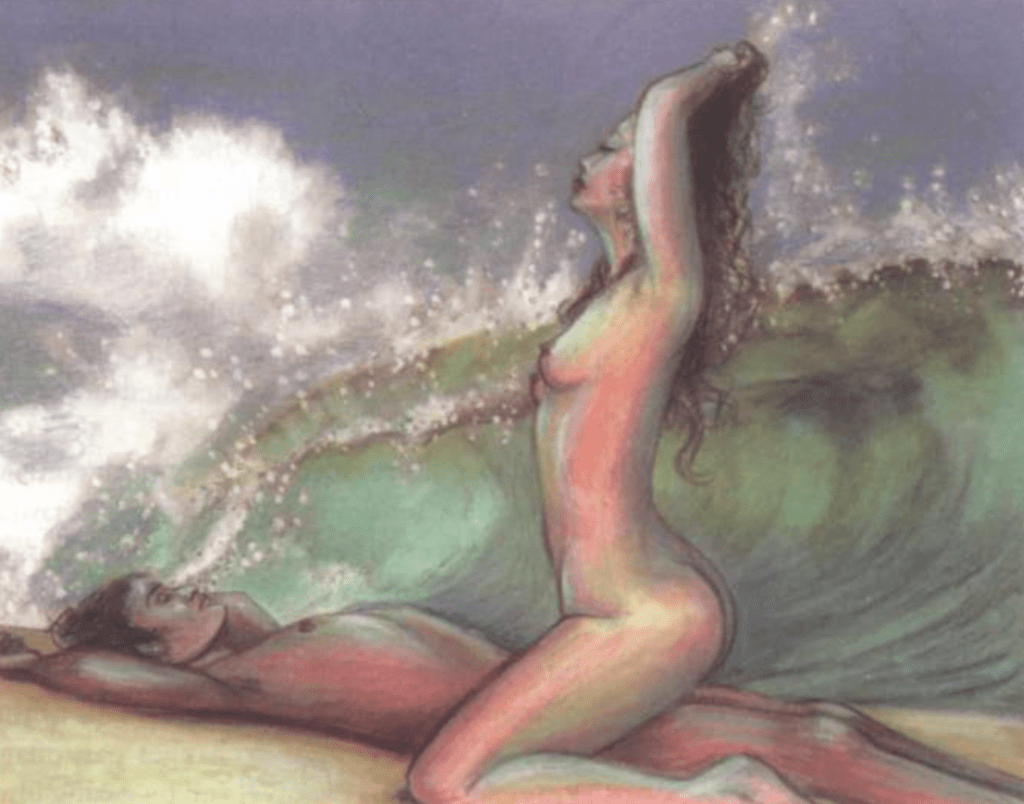 This position is more commonly known as the cowgirl position. The man lies down with his legs together while the female partner sits on top — straddling him while sitting upright and facing towards his head. The woman can arch her back to explore different depths and sensations.
11. Yawning position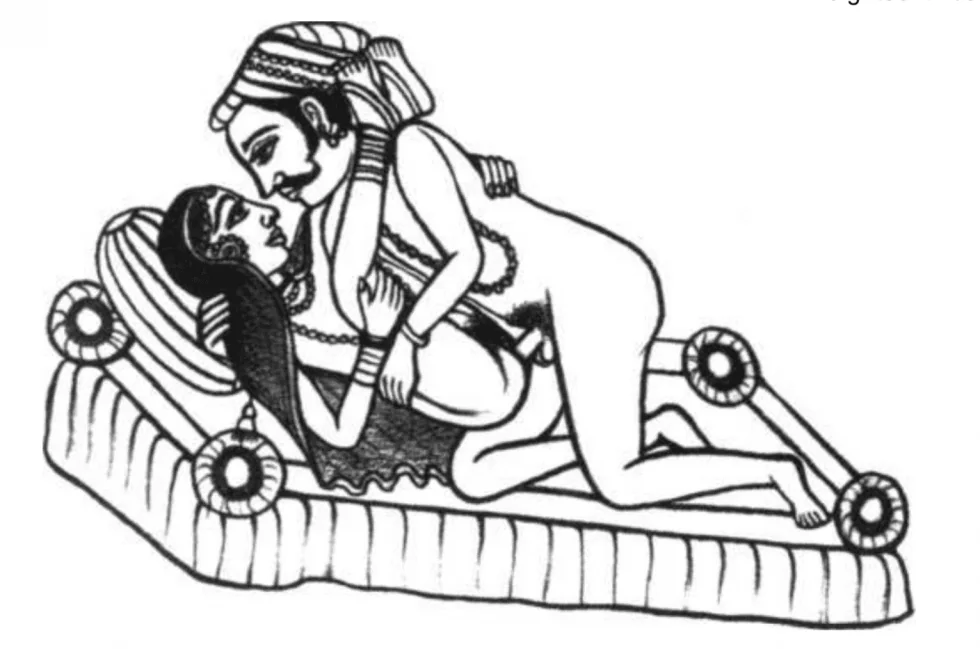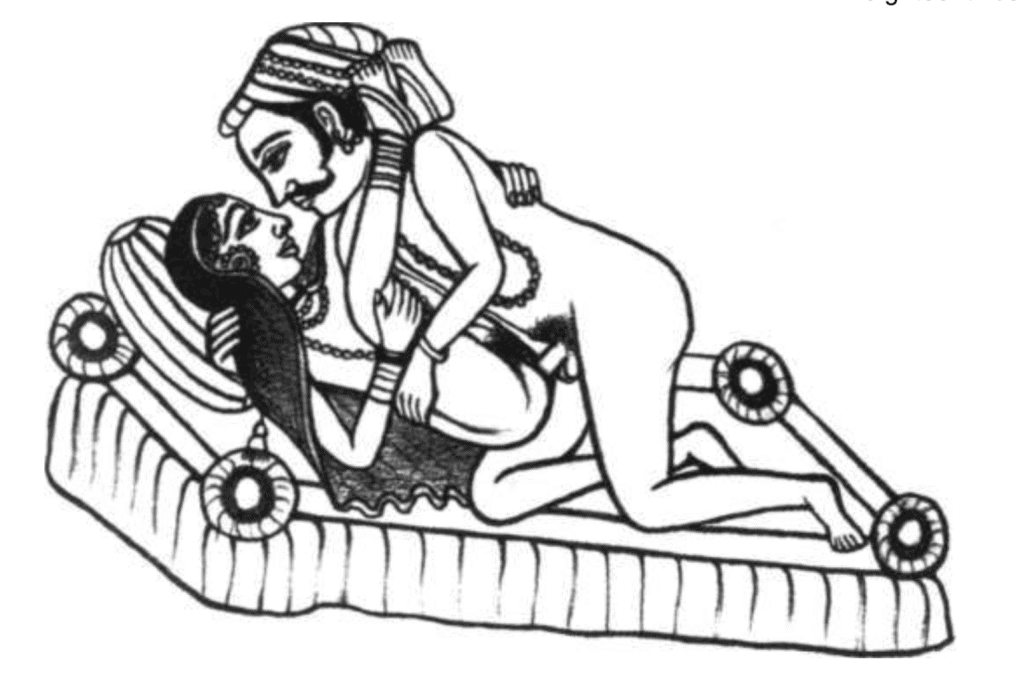 Yawning position, also known as jrimbhitaka in Sanskrit, involves the receiver lying on their back and looping their ankles over the giver's shoulder. This fun alternative to missionary gives amazingly deep penetration.

ACTIVATE YOUR MASCULINE POWER 5-DAY COURSE
Unleash the secrets of your inner fire of willpower, harness your sacred sexual energy, and embody healthy masculine energy.
12. Lotus position
Lotus position represents the union of the masculine and feminine energies, making it a powerful bonding of the partners' life forces. The man sits cross-legged, with the woman sitting on his lap and wrapping her legs around his torso.
13. Twining of the creeper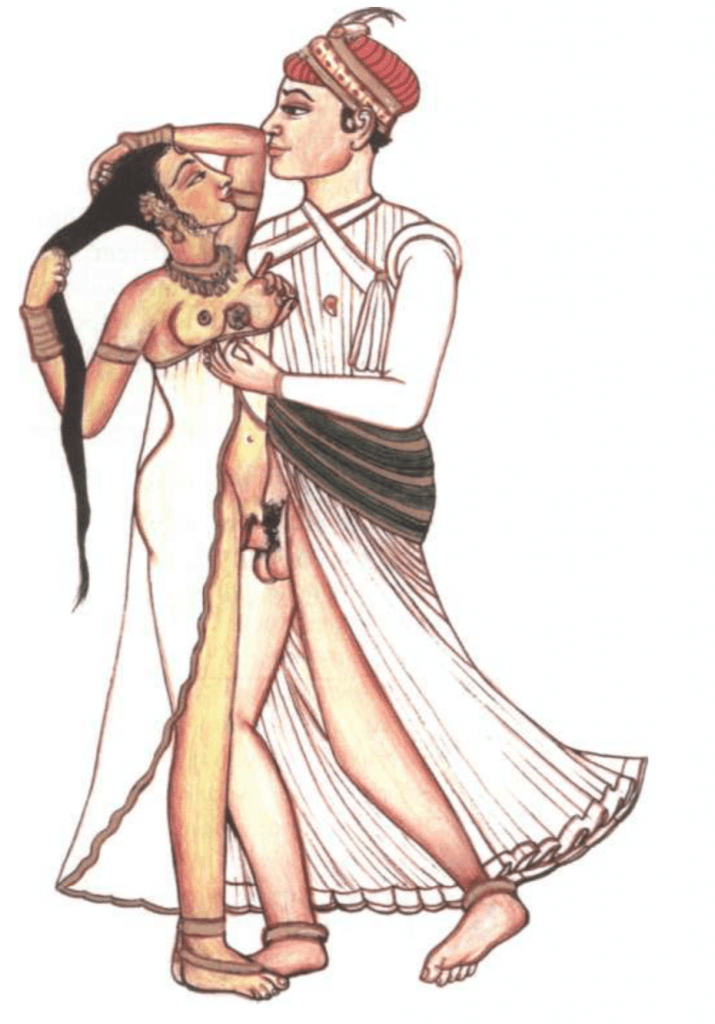 A tremendous upright position for when you don't even make it to the bedroom. Both partners stand facing each other, and the woman hooks her leg around the man's hips, embracing him like a creeper vine. Then, the male partner starts to rock into her with desire.
14. Milk and water embrace
The man, or penetrating partner, sits on the bed, and the female partner, or receiver, sits down on him with her back to his chest. This is an excellent option for controlling depth and sexual energy. The woman can take the lead, or the man can thrust into her using his hands to stabilize.
15. Splitting the bamboo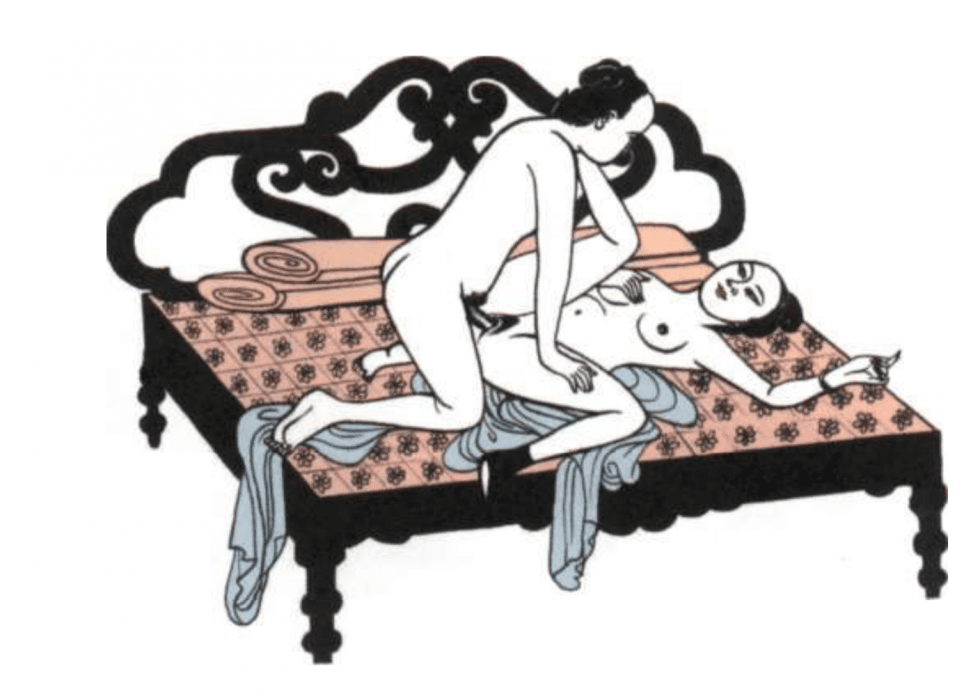 If you want a hot twist on the missionary position, try this one out. The female partner lies on the bed, rolling slightly onto one hip. She lifts that same leg on her male partner's shoulder, and her opposite leg remains stretched out on the bed. This position gives him control over rhythm and intensity.
16. Suspended congress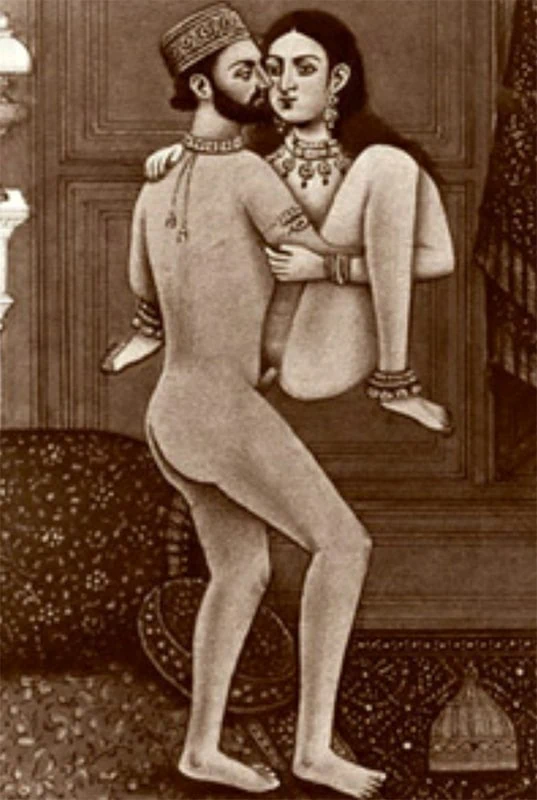 In this sex position, the male partner stands and lifts his woman, wrapping her legs around his torso. You can find a wall to press her against for balance and let the heat build as he rocks into her.
17. Turning position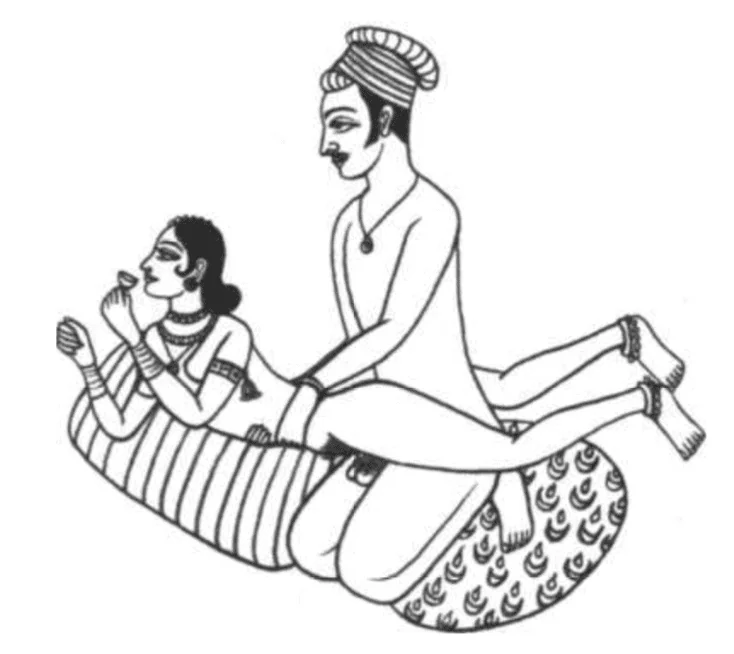 The man, during sex, turns around and enjoys the woman without leaving her. She embraces him around the back all the time. This is called the "turning position" and is learned only by practice.
18. The bridge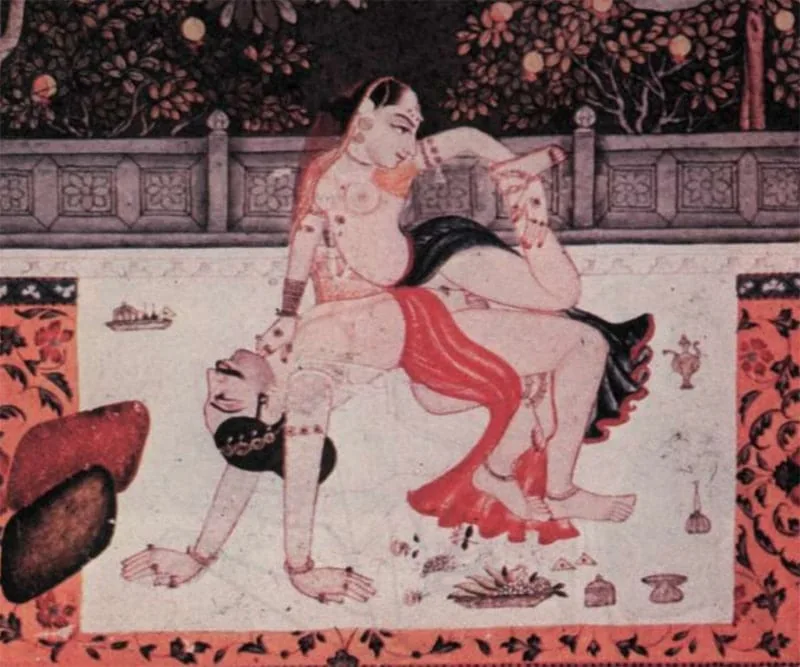 A man has to be both strong and flexible for this pose — so it might be time to try Tantra yoga for men.
He takes the wheel position (Urdhva Dhanurasana) or bridge pose (Setubandha Sarvangasana), and his partner straddles his leg and controls the rhythm and intensity of penetration.
19. The snail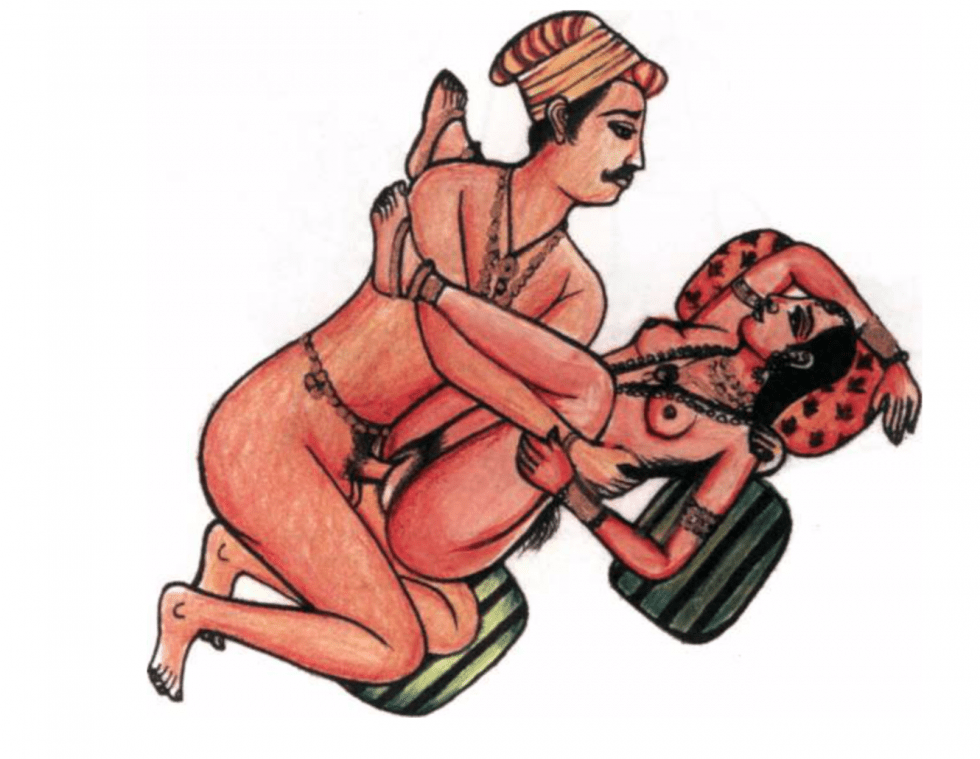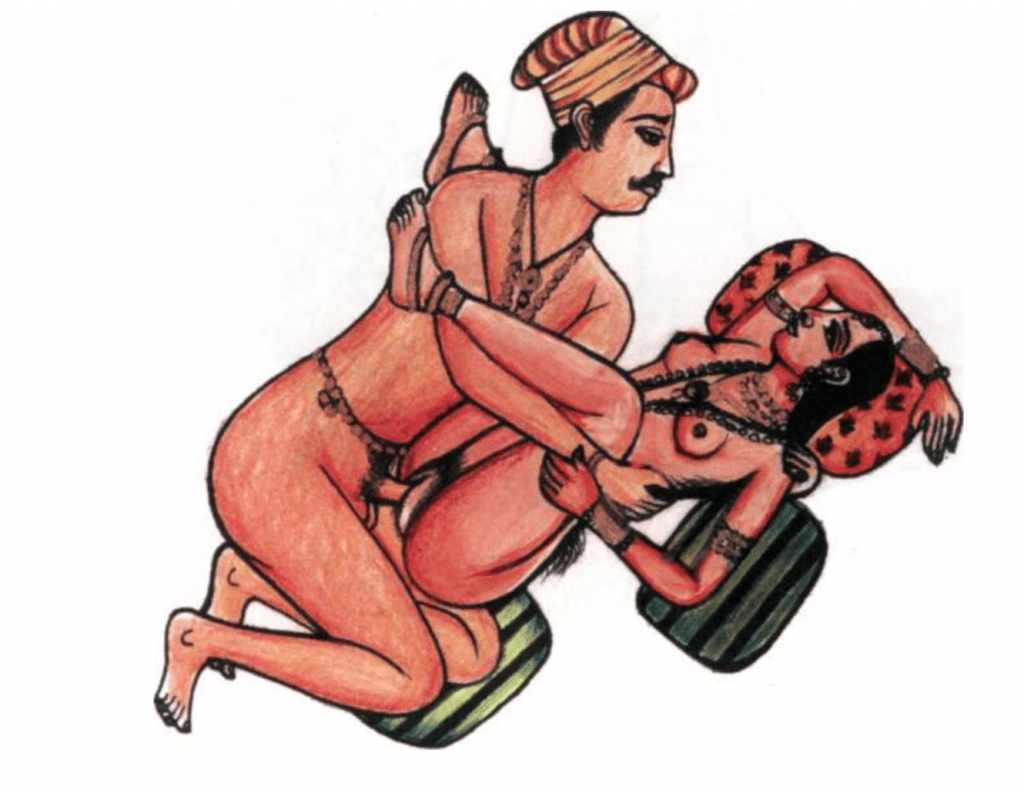 Your wife or girlfriend will likely be head over heels for this pose. Why?
Because it allows for intense g-spot stimulation and begins her lying down with her knees close to her chest. Next, the man comes to a kneeling stance and rolls her hips high enough for penetration, and you both ripple in pleasure.
20. Bird position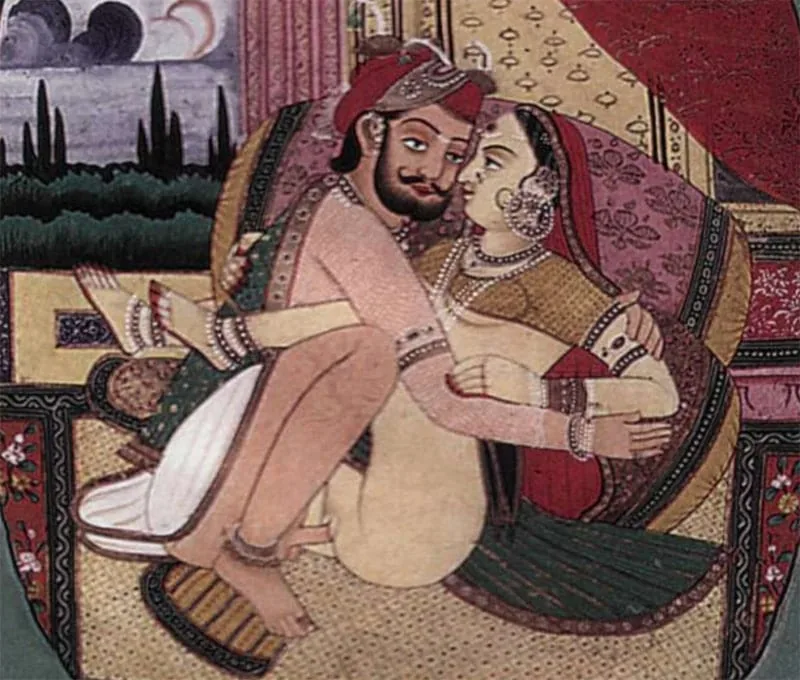 The man squats as the woman gets in close, wrapping her legs around his torso. They then draw each other close in an embrace while penetrating deeply and kissing like crazy.
21. Congress of a crow
In the classic 69, you're really ramping up the pleasure! Men and women alike love the intimacy and passion of this pose.
Most people don't spend nearly enough time playing with oral — so why not make it the main course?
The man lies down while his partner sits on his face while leaning down over his lingam. Have fun playing, licking, and teasing each other to a state of pure bliss.
What are the best books on Kama Sutra?
The original text of the Kama Sutra is that of Vatsyayana, and we've included some excellent translations that stay true to their source.
Many modern books on Kama Sutra are available that often just focus on sexual positions.
So, here are a few recommendations that will give you a comprehensive grounding on Vatsyayana's work:
Conclusion and next steps
So, now you know — the Kama Sutra is not some sex manual but a torchlight into your pleasure, relationships, and desires.
With the sex poses we've shared, you'll be able to match them up to your and your partner's mood and energy levels for explosive connection.
If you're ready to go further, then the sacred sexuality of Tantra is an excellent next step to advance your sex and love life.
I'm Steffo, a renowned relationship coach, and if you're a man ready to take that next step, here is the free training to draw from your inner sexual prowess and enhance your masculine energy.
FAQs
What does Kama Sutra mean in English?
Kama Sutra is a sanskrit term. Kama denotes longing or desire, and Sutra means thread. Together, it refers to a guiding tapestry into the world of desire, pleasure, relationships, and sex.
What are the best sexual positions in Kama Sutra?
Kama Sutra doesn't rate sex poses. Instead, the text advises on the benefits of poses and how they arouse both the male and female body.  When threaded together, they became a handbook guiding one toward recognition of a higher, more meaningful life.

ACTIVATE YOUR MASCULINE POWER 5-DAY COURSE
Unleash the secrets of your inner fire of willpower, harness your sacred sexual energy, and embody healthy masculine energy.