You don't have to settle for average sex, love, and relationships.
Is your marriage on the rocks and you want to save it from the brink and restore the passion? Are you single and longing to attract a healthy long-lasting relationship? And do you want to use the transformational tools of Tantra in a modern and holistic approach to solve your love life issues? Then you're in the right place!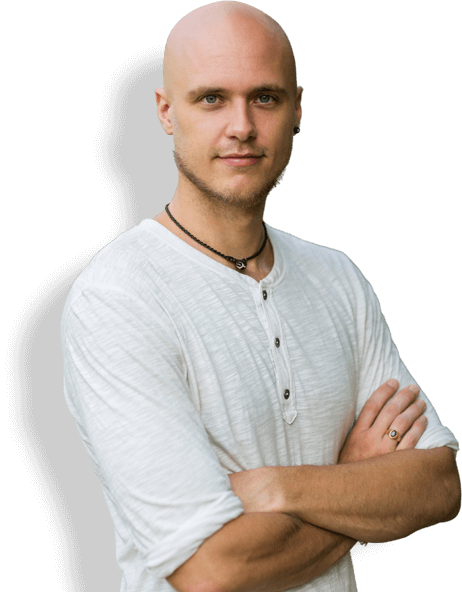 Hey, I'm
Steffo Shambo.
I am the founder of the Tantric Academy of Sacred Sexuality. Here at the academy, I host an online mentorship program called the Tantric Man Experience. The greatest joy I know is to see my clients succeed and achieve the best love-life possible, that they always dreamed about. My specialty is to empower men to realize their full masculine confidence, intimate power, and depth of connection to themselves and their partners.
Most Recent
Articles
Here's just a taste of the value-packed archive of articles at the tantric academy.
Check out the blog for more unique content.
8 Tantric Treatments for Premature Ejaculation and Delaying Climax

Premature ejaculation: How to overcome PE in a natural way? What's the impact on confidence? And how does it affect you and your partner?

Tantra Yoga for Men: Yoga Poses for Cultivating Strong Male Sexuality

Discover the 10 essential poses of tantra yoga for men. They will help you cultivate vitality and virgor for men's sexual health.

How to Satisfy a Woman in Bed & Please a Girl Sexually: The Right Way

The best tips on how to satisfy a woman in bed from start to finish. How to please a girl, and how to please a woman sexually in the bedroom.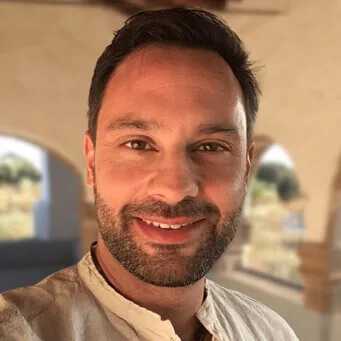 I've noticed already, things are happening in my life, things are falling into place – It almost seems like magic! Every day I can activate this superhuman power inside of me. Full of energy, confidence, and vitality.
Jamie McConochie
Women look at me differently, I am more confident, more horny, more masculine, more yogic, more disciplined, more loving, and more clear on my mission, all as a result of this program.
Jacob Reid
For me it meant a paradigm shift in life, both mentally and in practice. How to understand being a masculine man in a relationship and at the same time a loving and understanding partner, who can meet my woman on the same level where she is, to be relaxed and happy.
Patrik Wall
My experience has allowed me to show up for my wife as a man who loves and adores her, who will be there for her. I have shown up as a father that is lovable but firm, who is disciplined but compassionate. I look at myself and I am proud of the person that I see.
Oscar Sardinas
Watch This Free Training If You Want To Save Your Marriage From Divorce And Reignite The Passion
WATCH TRAINING