There is a lot of information on the internet about the benefits of delayed ejaculation and orgasm without ejaculation. This can often be confusing or misleading. More seriously, sometimes it might masquerade as scientific fact when it is actually a mixture of anecdote and opinion.
Table of Contents
Sexual health is too important a part of male identity to rely on half-truths. For men suffering from sexual dysfunction such as premature ejaculation or erectile dysfunction, it is vital to understand the benefits of semen retention in a way that is based on science fact rather than science fiction.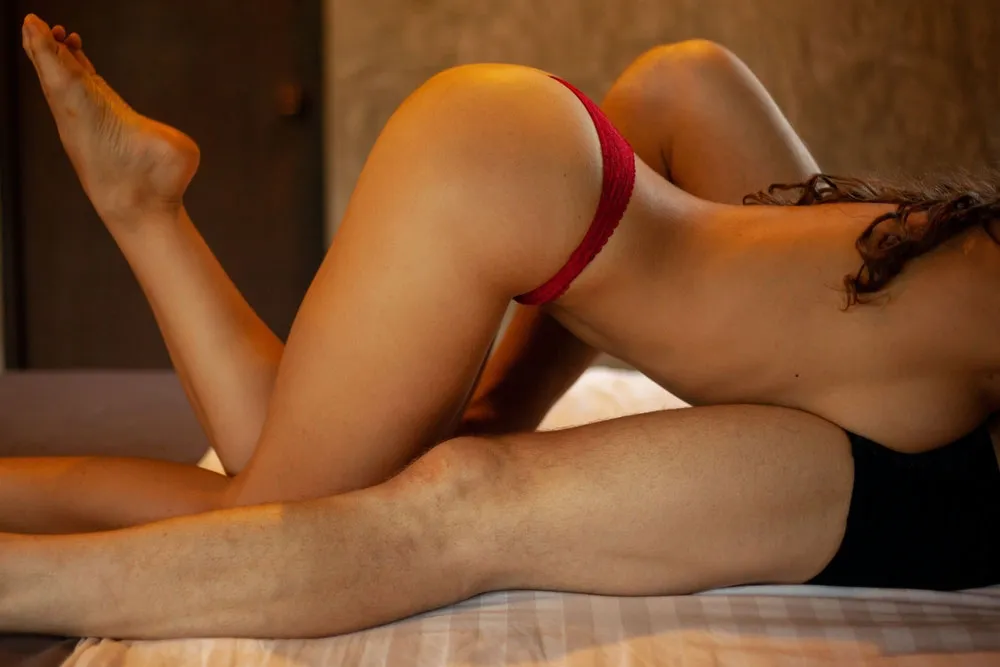 Why the neuroscience of orgasm without ejaculation matters
Studying the neuroscience behind the benefits of non-ejaculatory orgasms can help some men understand how this practice can help transform their own lives.
This is because a dominant aspect of male energy leans towards the rational rather than the spiritual. Lots of the men I work with want to understand something at a rational level before they even permit themselves to experience it at a physical or emotional level. That is why this blog sets out the current scientific evidence base for the neuroscience of orgasm without ejaculation.
On a personal level, I have also found it enlightening to develop my own understanding of the neuroscience of orgasms. I have spent decades witnessing the real-life benefits that sexual self-mastery brings to the men that I work with. This work increased my curiosity about the physiological and neurological reasons that underpin the transformations that I witness in my everyday work. So, I began researching the science of sexuality through journals such as J Sex Med (the Journal of Sexual Medicine) and other scientifically rigorous sources.
This research has been profoundly helpful in perfecting the approaches that I have developed to help men transform their lives, by attracting a soulmate or breathing new life into a relationship that feels to be failing.
It has also helped me to understand the hard science basis behind the practices I recommend. That is why I want to share it with men who are interested in exploring different ways to harness their male sexual energy.
The orgasm myth
One of the biggest myths that men have is that ejaculation and orgasm are precisely the same thing. That during sexual intercourse or masturbation penile stimulation leads to ejaculation and that is what is meant by 'orgasm.
The reality, however, is that the male orgasm does not always require ejaculation. You may already know this. If you masturbate repeatedly at some point there is no semen left and you will experience a dry orgasm. It is still an orgasm. You still experience sexual pleasure. Yet there is no semen.
There is also a strong body of scientific evidence supporting the view that men can orgasm without ejaculation. Neuroscientists have, for instance, recorded non-ejaculatory orgasms taking place under hypnosis which do not lead to the ejaculation of semen. These orgasms take place with no physical stimulation. They are entirely the product of the brain triggering the feelings and pathways that it associates with sexual activity. Other scientific research into the neuroscience of orgasm without ejaculation has concluded that traditional expectations of male sexual behavior have resulted in a limited understanding of male multiple orgasms. 
Why this matters, is that once you accept that orgasms and ejaculation are two distinct processes and that the brain plays an equally important role to the body, then it is much easier to understand the concept of non-ejaculatory orgasms.
The other useful way to frame the distinction is by thinking a little about the conception that social scientists and psychologists have had for the last century about male and female sexuality and sexual behavior.
The modern conception is that male sexuality is "simple" and that female sexuality is "complex". Any woman under the age of 50 will have developed their sexuality in the age of articles in women's magazines about erotic zones, understanding their body, vaginal orgasms, and different methods of arousal. This is a good thing.
However, have you ever wondered why men's magazines never have equivalent articles that explore male sexuality? It is because that sexuality is always seen as simple and straightforward. It is seldom seen as much more than, "men have a penis. It gets hard when they are aroused. They stimulate it during sexual activity. That leads to ejaculation."
Instead of oversimplifying male sexuality by seeing it in such narrow terms, we should be building the same levels of awareness and nuance that have categorized debate around women's sexuality since the 1960s.
Top-Down vs Bottom-Up orgasms
This conventional view of male sexual behavior is a very linear way of understanding orgasms, but it is something that has become engrained as a pattern in the sexual function of many men. These are sometimes described by scientists and sex therapists as "bottom-up" orgasms. These start with stimulation of the genitals. This is transmitted up the spinal column by the central nervous system and the brain recognizes that this is an orgasm. Because the brain has been taught over time that this is what an orgasm is, it is hardwired to do this.
However, the brain can learn new neural pathways. The central nervous system is not a one-way street. Information can flow up it just as readily as it can flow down it. This is an area we understand more and more thanks to the neuroscience of orgasm without ejaculation. 
Women already understand this. They know that orgasms can just as easily flow from the brain down to the genitals as they can from the genitals to the brain. This is why women can achieve orgasm with no genital stimulation.
Can men have multiple orgasms?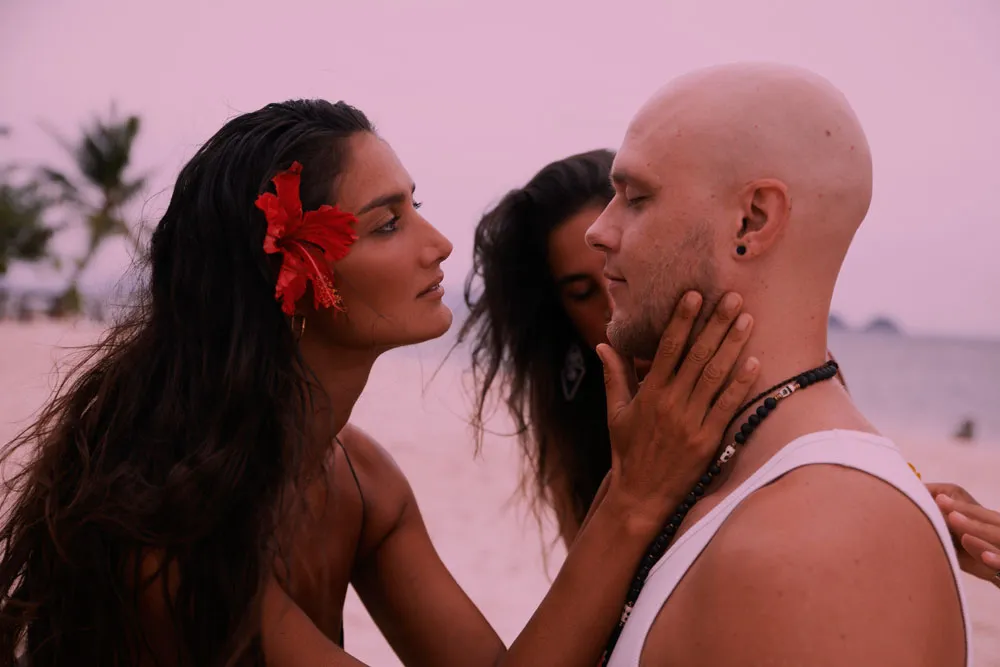 The question is, is it possible for the male orgasm to work in a similar way to the female orgasm, allowing multiple non-ejaculatory orgasms rather than a single sexual climax?
Well, the fact is that men and women are so physiologically similar that most scientists agree that there are no physical reasons that men cannot achieve these "top-down orgasms" that flow from brain to the rest of their body. All that is required to unlock these is relearning the relationship between mind and body when it comes to sexuality.
Once you accept these two scientific facts – that orgasm is not the same as ejaculation, and that information can flow down as well as up the central nervous system, then you have a strong starting point for exploring the science behind semen retention and injaculation benefits.
What are the sexual injaculation benefits?
It is important to not fall into lazy thinking which sees ejaculation as "bad" and non-ejaculation as "good". Both have their place in a healthy sexual relationship. Many men I speak to do not begin with a burning ambition to have non-ejaculatory orgasms exclusively for the rest of their lives.
However, the starting point for most men I work with is simply wanting more control over when, how, and how frequently they ejaculate. This is particularly true of men who suffer from erectile dysfunction or premature ejaculation.
For them, addressing this sexual dysfunction is the fundamental benefit of injaculation or semen retention. In simple terms, ejaculation becomes a choice.
When men start to practice delayed ejaculation they realize that it enhances their sex life, by prolonging sexual pleasure and allowing them to remain in a state of heightened arousal for a longer period of time. It can also help to naturally address ejaculatory dysfunction or erection problems without the need for pills. This increases ejaculation latency (the time that is taken to climax during sexual intercourse).
What are wider injaculation benefits?
But this is not just about sexual function. There is a broader benefit too. By moving away from a very linear understanding of how male sexuality works you can begin to retrain your neurology to engage with sexual stimulation differently.
The key building block to this is developing awareness. Too often, men are "numb" when it comes to feelings and emotions. There are lots of cultural and societal reasons for this – boys are often raised not to show feelings or express pain. At a critical age in terms of development into an adult, this builds neural pathways which effectively create distance between a man and his body. It is recreating this connection that both drives the ability to have non-ejaculatory orgasms, and which has wider benefits in your life.
It is easy to see non-ejaculatory or delayed orgasms as having a sexual benefit. They can help address premature ejaculation and other sexual dysfunction in a natural and healthy way. That is often the starting point for men interested in understanding more about this issue. However, the benefits of semen retention and injaculation are actually much broader than sexual response.
Many men report increases in energy and focus in other areas of their lives. This stems in part from the increased sense of control that they feel over such a central part of their male identity. There is also a solid scientific basis to support this. To understand this, let us consider what happens when a man ejaculates sperm.
WATCH FREE TRAINING
Boost your confidence, master your sexuality, and find your purpose.
So you can reignite the passion in your relationship or attract your perfect woman.
What happens when you ejaculate?
When men ejaculate sperm several things happen. Firstly, the orgasm tells the parasympathetic nervous system to calm down. This is the part of the nervous system that during arousal has created "excitatory signals". These originate in the brain, either from visual stimuli (the sight of your partner), thoughts, or physical stimulation.
The part of your brain that was activated in the lead-up to orgasm, the prefrontal cortex also switches off.
There are also two powerful hormones at work in your body – serotonin and dopamine. Understanding the role of these hormones helps develop an awareness of what is going on in your body during sex.
Dopamine and serotonin's roles in the neuroscience of orgasm without ejaculation
The most straightforward way to think about dopamine and serotonin is like the pedals in your car. Dopamine is the accelerator. It is the hormone that is seeking pleasure and release. It is dopamine that is telling you to go deeper and faster.
In contrast, think of serotonin as being the brake pedal. It is the hormone that relaxes you and calms you down from a state of hyperexcitement.
During foreplay and sexual intercourse, dopamine is well and truly in charge. It is heightening your awareness and drives your body's search for pleasure through sexual activity. However, when you ejaculate your dopamine level drops as does your sexual desire. Serotonin takes over flooding your body. This relaxes you. Have you had that post-sex feeling of wanting to curl up and go to sleep? Well, that is the serotonin doing its job. In evolutionary biology terms, this is facilitating bonding and attachment to your partner.
This is not a bad thing. Sometimes ejaculatory orgasms and curling up in your soulmate's arms are precisely what you will need. However, all of those hormones that were previously energizing you and making you hyperaware of your surroundings are gone.
Keeping your foot on the accelerator
What some men who practice semen retention or lifelong delayed ejaculation find is that not triggering ejaculation allows them to remain in that state of heightened energy and awareness. They are basically keeping their foot pressed down on the dopamine accelerator.
This is a positive that they take into other areas of their life such as work or family. This is not simply about sexual arousal. It is about harnessing the incredible power of the male energy that you have and using it as a key way that you navigate the world.
The role of LST neurons
It is easy to dismiss talk of awareness and connection as vague, spiritual language. However, it is important to remember that hard science sits behind the different ways that various civilizations have understood and harnessed the power of male energy over the last millennia.
It is important to understand what an orgasm is and how it relates to ejaculation. Ejaculation is controlled by a spinal ejaculation generator made up of lumbar spinothalamic (LST) neurons. These effectively control ejaculation in men through the release of what are known as neuropeptides.
These LST neurons are located in your pelvic region, around your prostate gland, and your seminal vesicle – the glands that produce seminal fluid. The neurons effectively connect your pelvic region to the brain by flowing up the spinal cord. When these LST neurons are switched on, for instance through sexual stimulation, they cause muscles in your pelvis and prostate to contract. This is what you experience as an orgasm. It is perfectly possible to experience this without ejaculation – for instance, it is well-documented that hypnosis can lead to these neurons switching on and leading to a dry orgasm in men.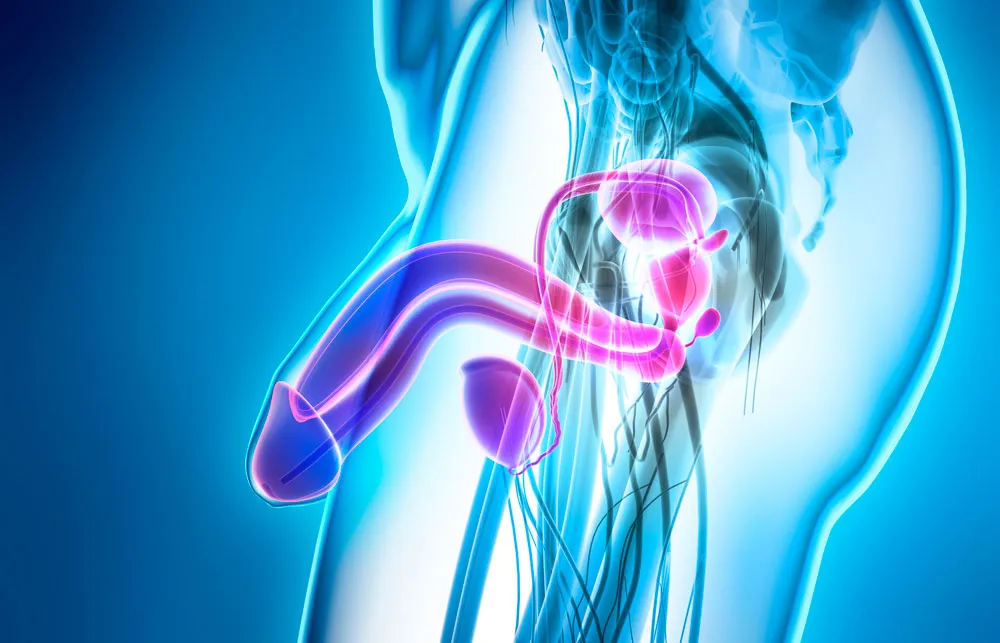 To master the neuroscience of orgasm without ejaculation you MUST develop your awareness
The key is developing a new relationship with your body so that you become able to manage the flow of LST neurons within it. This is because once those neurons reach a certain level your body will experience this as the "point of no return" and you will ejaculate.
However, with help and guidance, you can train yourself to stay just below that critical tipping point. If you can do this, then you can stay in that heady state of arousal and engagement. Sex becomes not about a single destination, but the journey. Many men find this incredibly liberating and empowering. Rather than sexual desire controlling them, they find that they are the masters of it. With practice and time, men can reprogram their neural pathways to achieve orgasms from the release of LST neurons, without ejaculation.
Reprogramming your pathways
If you remember one thing from this blog, make it this – an orgasm is a combination of the physical (the stimulation of the penis) and the neurological (the brain receiving and interpreting messages from the pelvic region). The fact that it is a combination of these two things opens up the potential to rebalance the functions of the physical and the neurological within an individual. However, to do this requires men to reprogram the hardwired pathways that they have developed over time.
If this is achieved then it is possible for men to successfully separate the physical and the neurological and experience delayed orgasm or non-ejaculatory orgasms.
I have worked with many men who in different ways had felt fearful of, or enslaved by their own sexuality. This might have been through porn addictions, the inability to find a soulmate, or being locked into a long-term relationship that had lost all of its spark and energy.
For many men, the starting point on their journey to achieving connection or reconnection with a soulmate is understanding the way that male and female energy shapes how we operate as humans and determines how we relate to one another.
To help guys understand these issues, and find ways to transform their lives, I have put together some free training. It explains how harnessing your sexual energy can help you to find a true soulmate, or reconnect with a long-term partner when a relationship seems to be drifting.
This training is informed not just by my experience and spiritual knowledge, it also draws on the sort of hard science set out above. The most important thing about it though is that it actually works. It has already helped countless guys who thought nothing would ever work for them. It could help you too.
What is a non-ejaculatory orgasm?
A non-ejaculatory orgasm is an orgasm where the man does not ejaculate sperm.
What is semen retention?
Semen retention is the sexual practice of avoiding ejaculation. Some people practice semen retention by abstaining from all sexual activity, but other people can learn to have an orgasm without ejaculating.
What is retrograde ejaculation?
Retrograde ejaculation is when semen enters the bladder during orgasm rather than through the penis. This means you might ejaculate very little or no semen. Retrograde ejaculation isn't harmful, but it can cause male infertility.
What is a seminal vesicle?
A seminal vesicle is one of two elongated glands that produce the fluid that makes up the majority of your sperm.
Is non-ejaculatory orgasm healthy?
There is no evidence that not ejaculating is bad for your health. If a person does not ejaculate, the body will break the semen down and reabsorb it into the body.
How long should sex last?
There is no one answer to this. One study found averages ranging from 33 seconds to 44 minutes. The average was 5.4 minutes. However, this is based on a view of sex that sees ejaculation as an endpoint. For men who practice semen retention sexual activity and heightened arousal can last far longer.
What is retarded ejaculation?
Retarded ejaculation is an inability to ejaculate even if you are feeling sexual desire and stimulation.