Ready to give your man an experience far beyond "OMG, that feels good?"
How about launching him to an ecstatic dimension where only sacred sensuality resides?
Yep, we're unlocking the secrets to delivering a Tantra blowjob so divine it'll have him seeing stars—literally.
We're not talking about your run-of-the-mill, tickle-the-ivories kind of action. Oh, no.
Buckle up because you'll learn how to give a blow job that transcends ordinary pleasure. We're stepping into the realm of pure bliss, and trust me, you'll be the one with the keys to that heavenly gate.
So, toss out that old "how-to" manual and prepare for liftoff.
Once you've mastered these Tantric secrets, he'll be orbiting your love galaxy for years. We're diving deep into the sacred art of next-level head-giving.
Fasten your seatbelt; it's going to be a divine ride!
What makes a tantra blow job different from a regular blow job?
The difference is that a Tantra blow job involves more spiritual and emotional elements.
Tantra is about embracing all things natural in this world, including the good, the bad, the masculine, and the feminine.
Blow jobs are no different. Even when you attempt deep-throating, it's a part of Tantra because it can be approached consciously, to connect on a deeper level.
That's why we can call them conscious blowjoys, 😋 that aren't just about making your partner c*m. Or fulfilling 'a sexual duty' to your man.
It's about creating an intimate moment by applying techniques to increase sexual pleasure for BOTH of you.
Yes, that's right, giving a blowjob can be as pleasurable for the giver as the receiver, when done the tantric way.
Tantric blow jobs often involve orgasms without ejaculating. A man's semen carries life energy, the most potent force in the world. It's a shame to release it so quickly.
Why a tantric blow job is better
A Tantric blow job is for a far higher purpose than any regular blow job from your local strip club.
That's because Tantric blow jobs focus on taking your time, savoring the moment, and absorbing every bit of pleasure.
Moreover, a Tantra blow job includes techniques like transfiguration and devotion to help you and your partner become more comfortable and in tune with each other.
This still applies when you're acting in a sexy way to provoke your man sexually.
Even if you're doing the sluttiest thing like deep-throating him, letting him pull your hair, or face fucking, the art of Tantra allows you to heighten the intimate connection between you.
Through the art of love, consent, and devotion.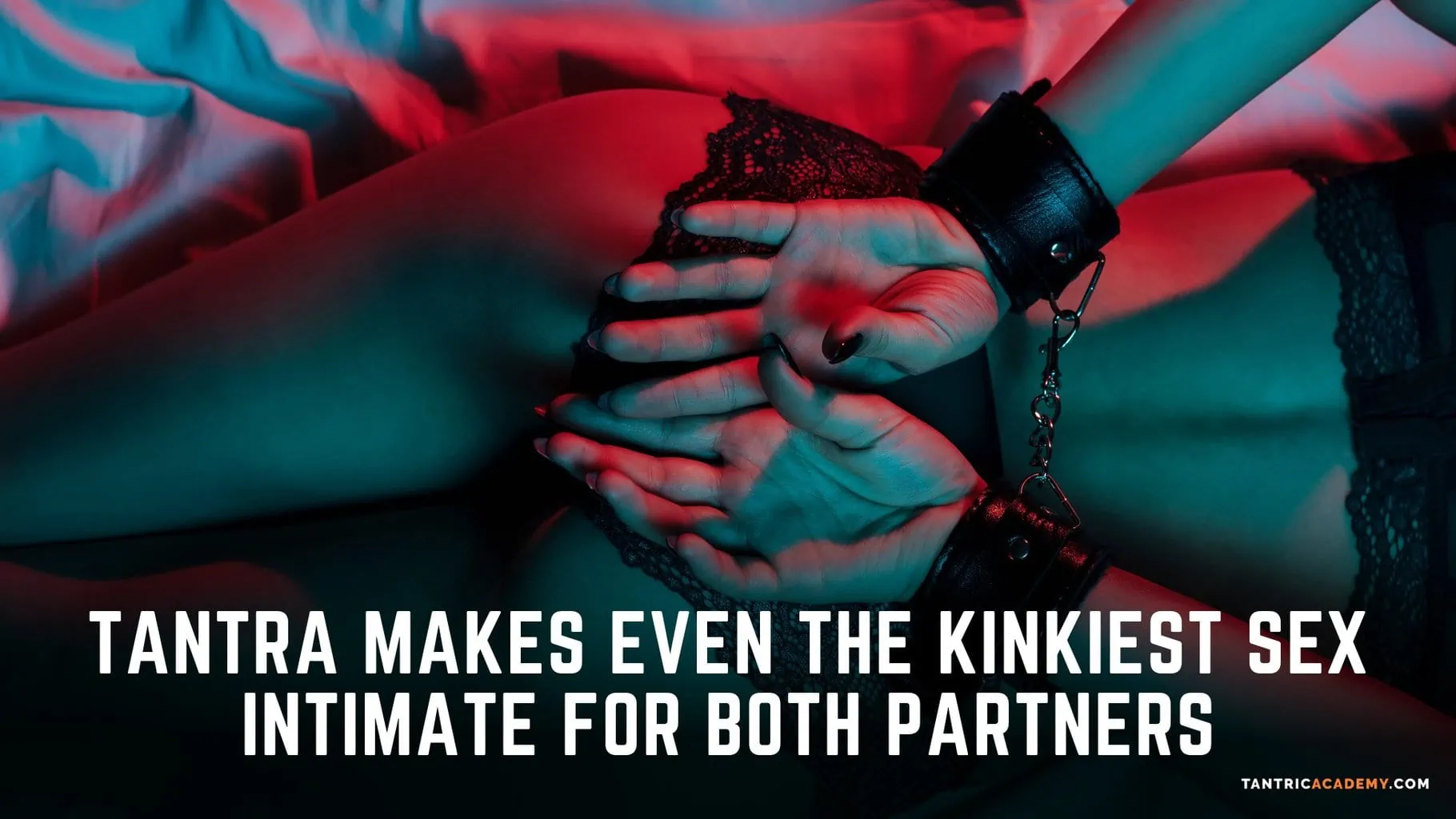 How to give a blow job: 25 top tantra blow job tips
Here are the top five tips on how to give a blow job:
Start with a Tantric massage
Give him a Lingam massage
Use your hands at the same time
Make circular motions with your tongue
Focus on Ajna chakra
1. Get into a conscious mindset
Adopt a conscious, intentional mindset. Make yourself fully present in the moment. Purify the moment before giving a blow job.
Allow yourself to focus on your partner's pleasure and deepest sexual desires.
To help you get into this mindset, talk to your partner. Let each other know where you're both comfortable and what you want from each other.
You should enjoy giving head to your partner in order to give good head. We men feel the difference if someone does it solely to satisfy their man or because they absolutely love it to give. The sensation is mind-blowingly different!
But unfortunately, only 28% of women enjoy giving oral sex. Can you believe that?
"…Men were significantly more likely than women to report that giving oral sex was very pleasurable (52% men vs. 28% women)"
Without adopting the right mindset, you'll miss out on creating a deeper bond with your partner and being aware of how their body responds.
This alone helps you improve your blow job technique.
WATCH FREE TRAINING NOW
Boost your confidence, master your sexuality, and find your purpose.

So you can reignite the passion in your relationship or attract your perfect woman.

2. Create an intimate mood and setting
The right ambiance is essential for setting the scene.
Imagine giving head in a public bathroom that smells like piss. Yikes. It's not exactly the most romantic setting for getting down to business with your partner.
Do you know what a better setting would be? An organized bedroom with candles and dimmed lights.
Maybe you could also add soft music to the background to put the cherry on top. Now, that's what I'd call an ideal setting.
All of this adds to being able to deliver a sensual, intimate blow job.
3. Start with a tantric massage
We're taking things slow to give him the most intense orgasm. But it's impossible without sexually arousing and teasing him first.
So, start with a Tantric massage to spread his sexual energy around his body.
It's different from your standard massage because a Tantric massage is more sensual.
Plus, it focuses more on stimulating the body's chakras to heighten the sense of pleasure, intimacy, and emotional connection.
Follow these steps to give a good Tantric massage:
Have your partner lie on his back.
Gently stroke his body.
Stimulate his sensitive areas using your hands, fingers, and tongue.
Ask how they're feeling to ensure you're meeting their needs.
This massage will relax your partner and help them become more receptive to the pleasure that awaits.
4. As you move closer to his penis, give him a Lingam massage
Begin to stimulate his genitals. Focus on massaging around the penis near his legs, and eventually make your way there.
Once you've worked your way to his penis, you can now move on to giving him an erotic Lingam massage.
This is a type of massage that focuses on stimulating the genitals. For example, slowly stroke the penis with mild pressure.
5. Massage his balls using your hands and tongue
Next, focus on his balls. Give his testicles some love by gently massaging them using your hands and tongue.
Explore different pressures and motions to determine what your partner enjoys the most.
Women often forget that a man has a pair of balls they can play with while giving oral sex. It's a sensitive area that feels great when stimulated correctly.
6. Go slow and make him feel every bit of pleasure
Look, it's not a race. We're not trying to get to first place. Don't be in a rush to gobble up his c*m straight away.
Concentrate on doing just enough until you feel it's right to move on.
This step is to remind you that the best blow job isn't about making your man finish as soon as possible. It's about giving him the most pleasure.
If you just want to get it over and done with, this won't lead to an intimate experience.
7. Caress the tip of his penis
The head of your partner's penis deserves some love too. So, use your tongue and lips to kiss the tip.
Use your index finger, middle fingers, and fingernails to caress his penis from the shaft to the tip.
Since this is a sensitive area, pay attention to how he reacts and feels. Adjust accordingly based on what he finds most pleasurable.
8. Give his penis light kisses with your tongue
Add teasing and tantalizing touches by kissing his penis with your tongue.
Start from the shaft of his penis and work your way up. Pay special attention to the frenulum (located on the underside of the penis head).
These light, playful kisses will increase his arousal and anticipation.
9. Use your tongue on the shaft of his penis first, slowly going up to the tip, and repeat
By now, his sexual senses are heightened, and his arousal is reaching its peak. You could even slowly stroke him at this point to further arouse his sexual senses.
Move to the shaft of his penis and use the tip of your tongue to lick from the base to the head.
Once you reach the head of his penis, repeat the process. Start back from the bottom, going up. But gradually increase the intensity and pressure each time you restart.
10. Suck down only toward the frenulum
Gently pull his penis into your mouth. However, only go as far down to the frenulum.
As a reminder, the frenulum is located just underneath the penis head. This is a sensitive area since it's full of nerve endings.
Only going down to this point will pleasure yet tease him just about enough to the point he'll be ready for you to go all the way down on him.
Use gentle strokes with your mouth and move in circular motions with your tongue. Apply pressure at different intensity levels and try different speeds.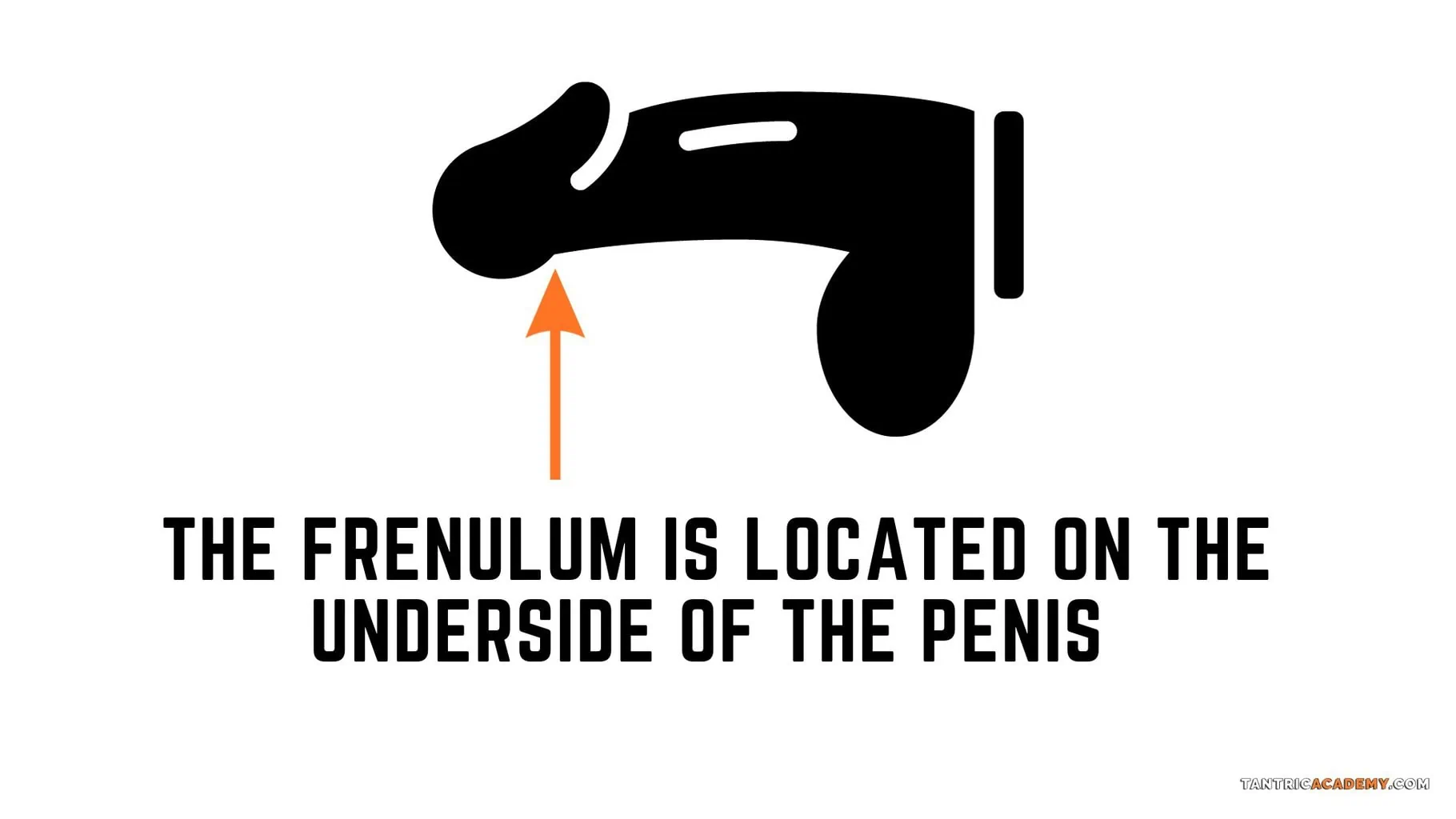 11. Put his penis into your mouth and slowly suck
Now, he's ready for you to take him. You can gently suck his penis into your mouth further down from the frenulum.
Keep your tongue soft and loose to maintain a pleasurable sensation. Use your lips and tongue to apply pressure.
However, don't cause a car crash by ensuring you're not engaging with your teeth.
12. Communication leads to amazing oral sex
Talk to your partner to understand their sexual preferences. You can get some hints based on the subtlety of how his body reacts.
But if you're unsure, there's nothing wrong with asking him what he likes.
It's totally normal to ask about his preferences in a provocative way. This could be before, during, or after the main event.
Once you know what their personal preference is, not only does it lead to giving head that will feel amazing.
It also improves your sex life by understanding each other better and can help you feel confident in your own ability.
WATCH FREE TRAINING NOW
Boost your confidence, master your sexuality, and find your purpose.

So you can reignite the passion in your relationship or attract your perfect woman.

13. Use your hands and mouth simultaneously
A good blow job involves more than just your mouth. Another huge component is the way you make him feel.
The more sensations you can give, the more pleasurable the sexual experience becomes.
With that in mind, giving a hand job using your dominant hand while sucking them off is an expert move.
You could stroke the same time as you go up and down on his penis. Or, you could massage his balls.
Side note: At this point, he should have a fully erect penis that's rock-hard. If that's not the case, I suggest checking out my guide to naturally curing ED here.
14. Give him eye contact
Gazing deeply into someone is actually a factor in shaping one's preferences, according to a study by NCBI.
As you're doing your thing, look into your partner's eyes. Let them look into the sexual desire and passion fueling your soul.
This turns a guy on even more because they love to see your sexual confidence.
Moreover, eye contact deepens the emotional bond and intimacy.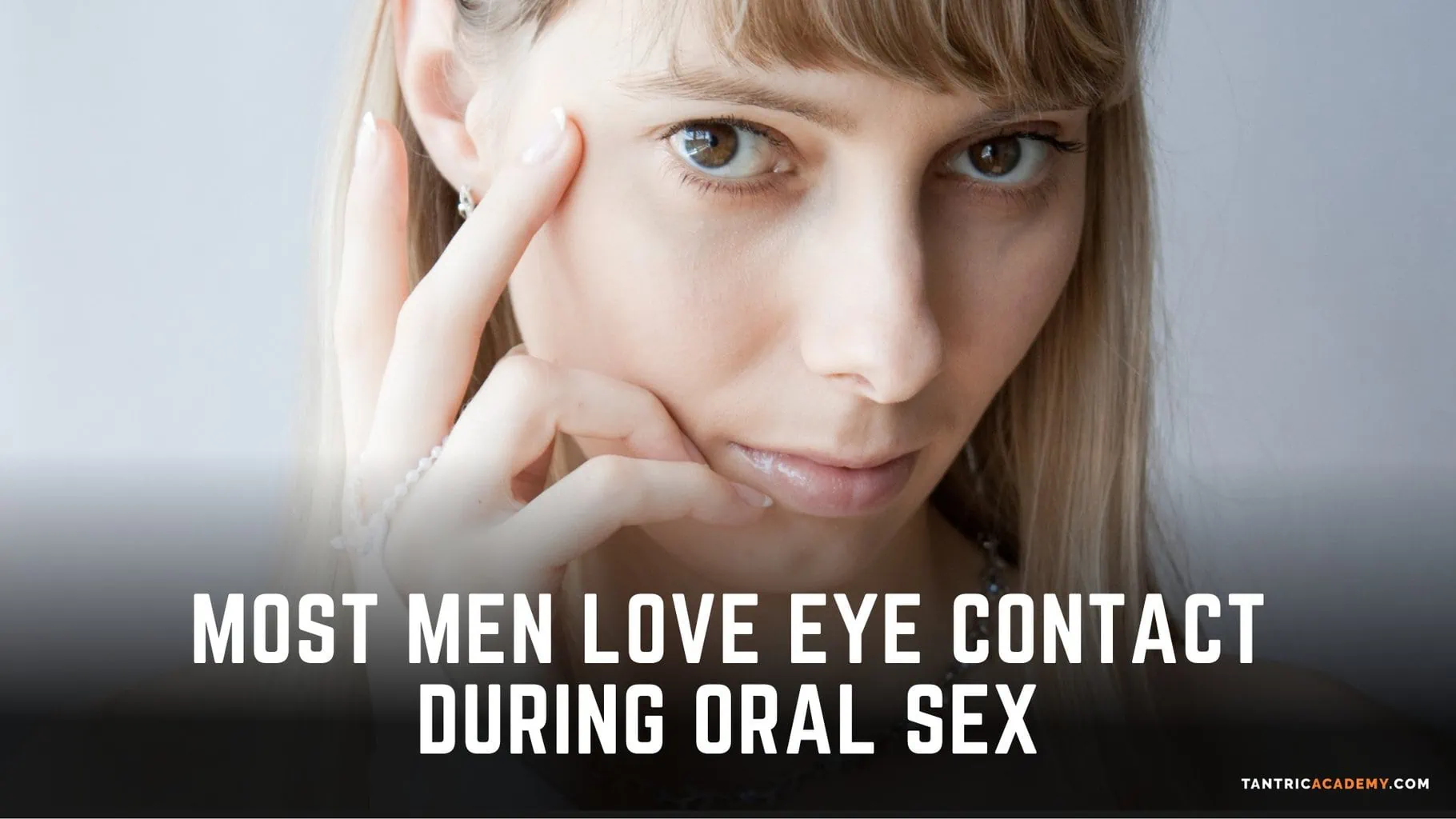 15. Make circular motions around his penis
Use circular motions with your tongue while sucking up and down his penis. Keep a steady, focused pressure at different speeds, going from slow to fast and fast to slow.
Giving head like this will take a part of his soul away.
He'll be in complete awe of your oral sex skills. You'll take his breath away every time you do this to him.
It may even become one of his favorite sex acts that he'll have a hard time forgetting about, like trying anal sex for the first time.
16. Focus on activating the swadhisthana chakra
The sacral chakra is in the lower abdomen, two finger breaths above the clitoris/root of the penis.
This is also known as the Swadhisthana chakra, which is linked to a person's creativity and sexuality.
Activating this will give your partner a potent boost in sexual energy and pleasure.
However, the only way to unlock your partner's Swadhisthana chakra is to ensure his peak arousal point.
There must also be a significant amount of passion involved where you and your partner crave penetrative sex from one another.
17. Activate your ajna chakra
The Ajna chakra is the sixth chakra in the center of your eyebrows. It's also known as the third eye chakra.
Oral sex naturally activates this center, and by focusing on this point between your eyebrows, you can draw the energy there and help activate it deeper.
Opening this will sharpen your mental focus and clarity, which can help you throughout the rest of your day.
Focus between your eyebrows while giving a blowjob to activate the Ajna chakra. It takes some practice getting used to, but it's worth the effort!
18. Have a throat orgasm
Why not have a throat orgasm while you're at it?
Did you know you can deep-throat your partner to stimulate the vagus nerve? Stimulating this powerful nerve from your throat to your genitals can lead to throat orgasms.
Yes, it's one type of orgasm in tantra that can be extremely pleasurable for the giver. In order to do this, you'll need to work on getting comfortable enough to relax the gag reflex.
This will activate the vishuddha chakra, located at the pit of the throat, during oral sex. Activating your throat center increases self-expression and creativity.
Moreover, you must truly want to please your partner when you deep-throat him.
You shouldn't feel obligated to be giving head, but you should feel a strong desire to do so. Express your boundaries if that is not for you.
19. Tease him with dirty talk
Add dirty talk into the mix. Tell him how bad you want him, and share a piece of your dirty mind and wildest fantasies. Or, moan as you're giving him head.
Whatever you do, just don't let it be pure silence!
Men love it when you talk dirty. This is another ingredient to add that takes your oral sex game to the next level.
Why? Because it stimulates his brain by making his thoughts run wild.
20. Suck him off as you would with a popsicle
Get more intense as you progress. Think of his d*ck as a popsicle or ice cream cone: you can suck on it harder to get more flavor.
In the context of oral sex, this means intensifying the sensation.
As you take his penis into your mouth, maintain a seal with your lips and use your tongue for further stimulation.
It should almost feel like a suction where his penis is nice and firm inside your mouth.
21. Make circular motions
While sucking his d*ck going up and down, make circular motions to intensify the pleasure.
You can make circular motions with your head or even create a vacuum-like suction by swirling your tongue around his penis as you suck.
This is almost guaranteed to make him c*m unless he's achieved complete sexual mastery.
22. Switch from your mouth to stroking him with your hand
In other words, practice edging. Don't let him c*m straight away. Let him enjoy oral sex more by helping him last longer.
He'll thank you for it since he'll also have a more intense orgasm.
Plus, it lets him enjoy oral sex more since you're helping him last longer.
When your partner gets closer to climax, either slow down or switch from using your mouth to your hand.
This still allows you to increase his arousal, which can even make him beg for more.
23. Respond to how he reacts verbally and non-verbally
Out of everything you've done, what pleased your partner the most? Perhaps it was the deep throat or when you teased him slowly.
Or perhaps there was a part of the blow job that he didn't enjoy as much.
Whatever it is, tailor your technique to suit his preferences.
After following all the previous steps, doing this would be the nail in the coffin.
24. Repeat the same motion he likes to help him reach orgasm
After discovering the movements he likes most, repeat to help him reach an intense orgasm.
Focus on what feels best for him. Keep doing that same sensation. Repeat it over and over until he c*ms. And that will happen in no time.
Once it's over, he'll be amazed at how much you made him come. Since you built up his arousal up to this moment, there'll be more than what even he might expect.
Whether you spit or swallow is entirely up to you!
25. Give him multiple orgasms
Think ejaculation is the only orgasm men can have? I hate to break it to you, but men have more ways of experiencing orgasms than just c*mming.
Now, that's probably shocking news for you. However, the reality is that only a tiny population of men can do this.
Not everyone has developed themselves to become multi-orgasmic.
If you're curious about how this works, I suggest checking out my full guide on multi-orgasmic men here.
Additional tips for giving him a tantra blow job and deep throat
On top of the 25 BJ tips discussed, here are a few more suggestions for the next time you're giving head to your partner:
Get him in the right mindset
Arouse him as much as possible
Give him aftercare
Get him in the right mindset
Get your man in the right mindset by first helping him relax.
Otherwise, getting too excited could make the blow job less intimate. This would decrease the chances of growing the emotional bond between you.
Worse, he might end up ejaculating prematurely without getting to enjoy the full spiritual experience of a tantric blow job.
Arouse him as much as possible
Don't just put his d*ck in your mouth from the get-go. At least put some more thought into it!
Before any type of oral sex, start from the beginning. Focus on gently touching him and then move on to his erogenous zones.
From there, you can tease him by caressing his genital area before getting to the main part.
All of this adds to the intensity of his orgasm and makes for a much more satisfying experience. Once he's at his peak, that's when you can proceed by giving him a blow job.
Give him aftercare
After he reaches climax, help him relax. This will strengthen the bond and intimacy between you and him.
You can give him a light massage, gentle caresses, or cuddle. Another option is to prepare a warm bath to help him unwind.
Conclusion: A tantra blow job is more than just the physical factors
A good blow job is a two-way street. It requires the effort and willingness of both partners. Otherwise, it won't lead to any deep intimacy.
Anyway, you now know how to give a blow job. Not just any blow job, but a Tantra blow job!
Use all the blow job tips discussed for a more thrilling sexual experience with your partner that will make him return begging for more.
If you have sexual health concerns, consider seeking personal support from an intimacy coach or sex therapist.
However, if you're more concerned about your relationship or marriage because it's grown stale since your man is:
He is no longer interested in sex and has a lower libido
Suffering from performance issues such as erectile dysfunction and premature ejaculation
Anxious about underperforming in the bedroom
I suggest encouraging him to watch my free tantric training video. He'll learn how to overcome his bedroom performance problems and reignite the passion in the relationship or marriage.
FAQs
How to give a Tantric massage to a woman?
Firstly, create an intimate atmosphere. Lose yourself in the moment. Meditate before getting started. Next, have her lie on her front and use a massage oil. Start by gently massaging her where there's tension, such as the shoulders or lower back.
The difference from a normal massage is that this isn't just about pleasure. It's more about developing mutual trust, respect, and intimacy. Energy exchange and mindful touch are key.
What is tantric sex for men?
Tantric sex is where men can heighten their senses and sexual experience. It involves positions where he and his partner can experience pleasure on a deeper level. Not just physically but spiritually.
What is a tantric relationship?
A Tantric relationship goes beyond the physical dimension of the human realm. It includes the mental, emotional, sexual, energetical, and spiritual dimensions.
This is what makes tantric relationships deeper than a typical relationship. The focus is more on channeling your sexual energy for higher purposes.
WATCH FREE TRAINING NOW
Boost your confidence, master your sexuality, and find your purpose.

So you can reignite the passion in your relationship or attract your perfect woman.